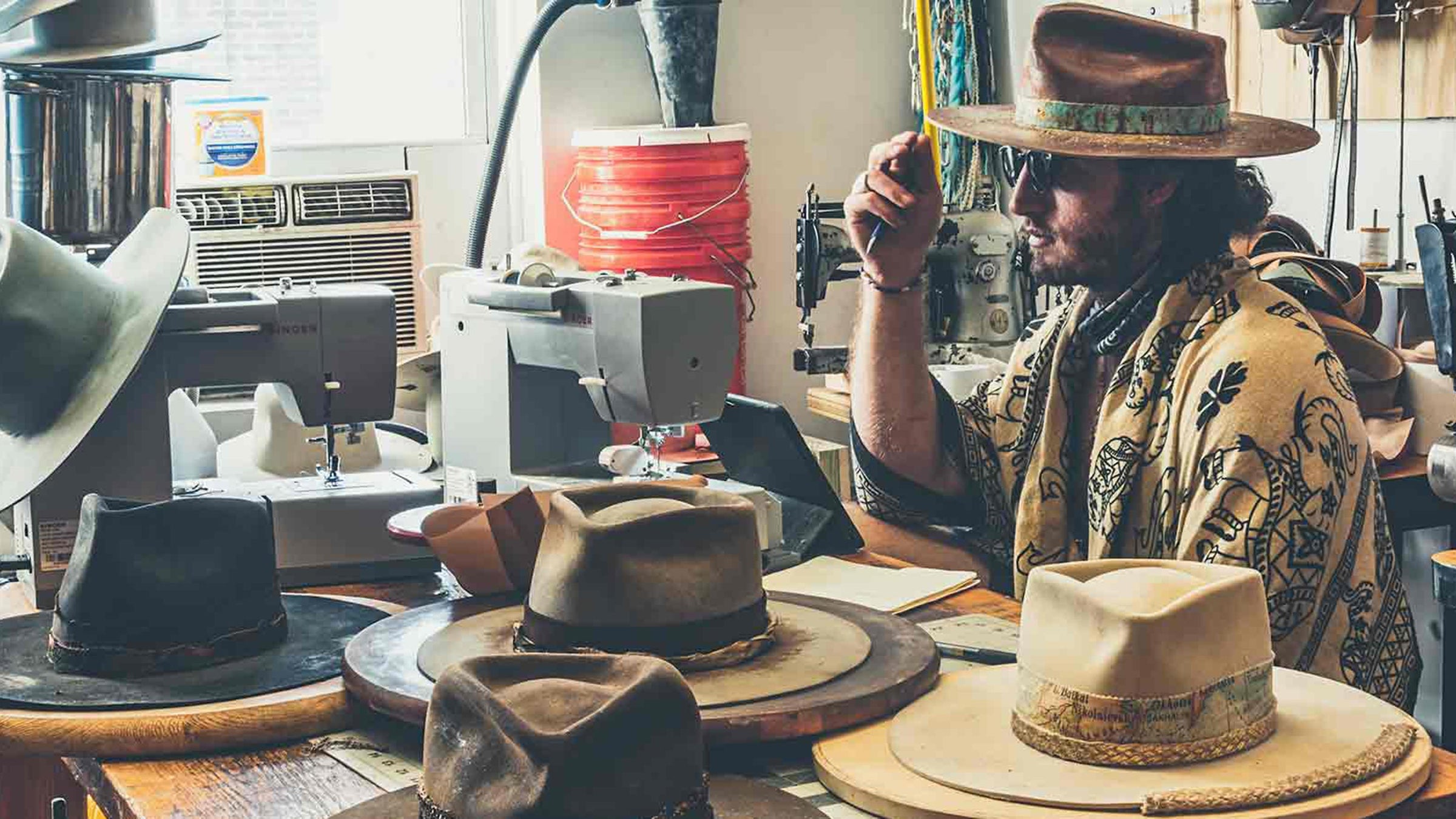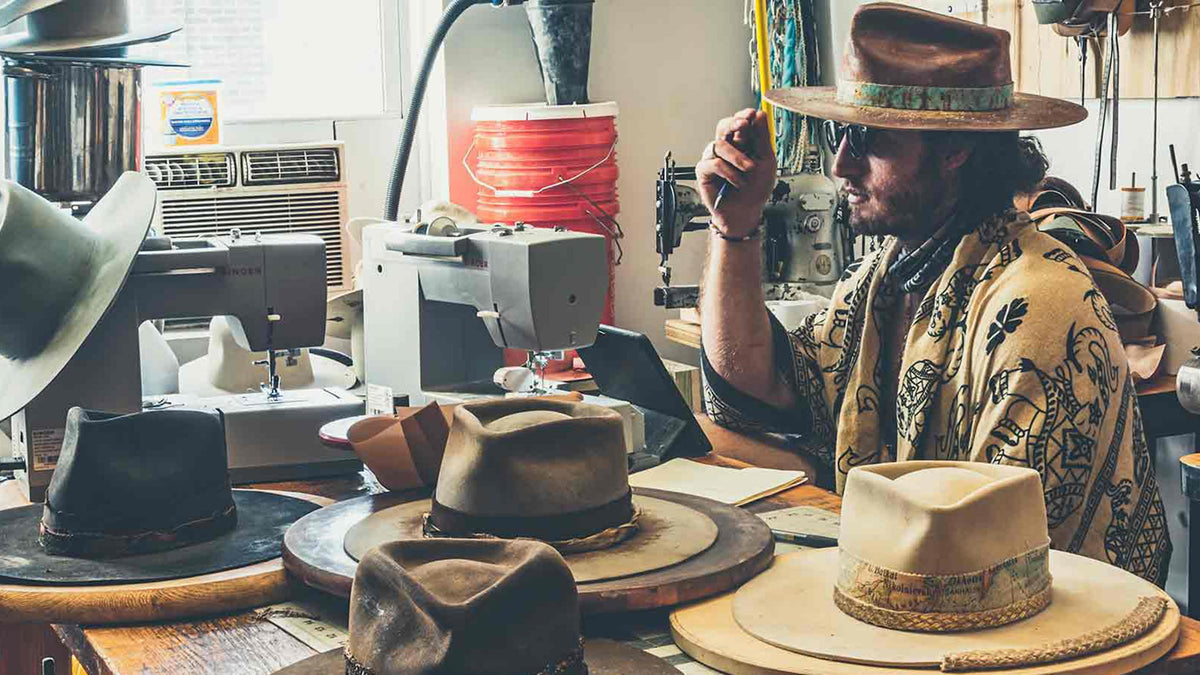 Redefined Luxury
Rewriting the rules of an old world trade for today's world
Ryan Ramelow is a bespoke hatmaker based in Soho, New York City, drawing inspiration from global adventures while reimagining a bygone era.
Capturing unique character through engineered creative expression, Ryan designs and creates for the traveler and city dweller - with bold, beautifully hand-crafted premium quality hats, designed to inspire confidence and unedited expression.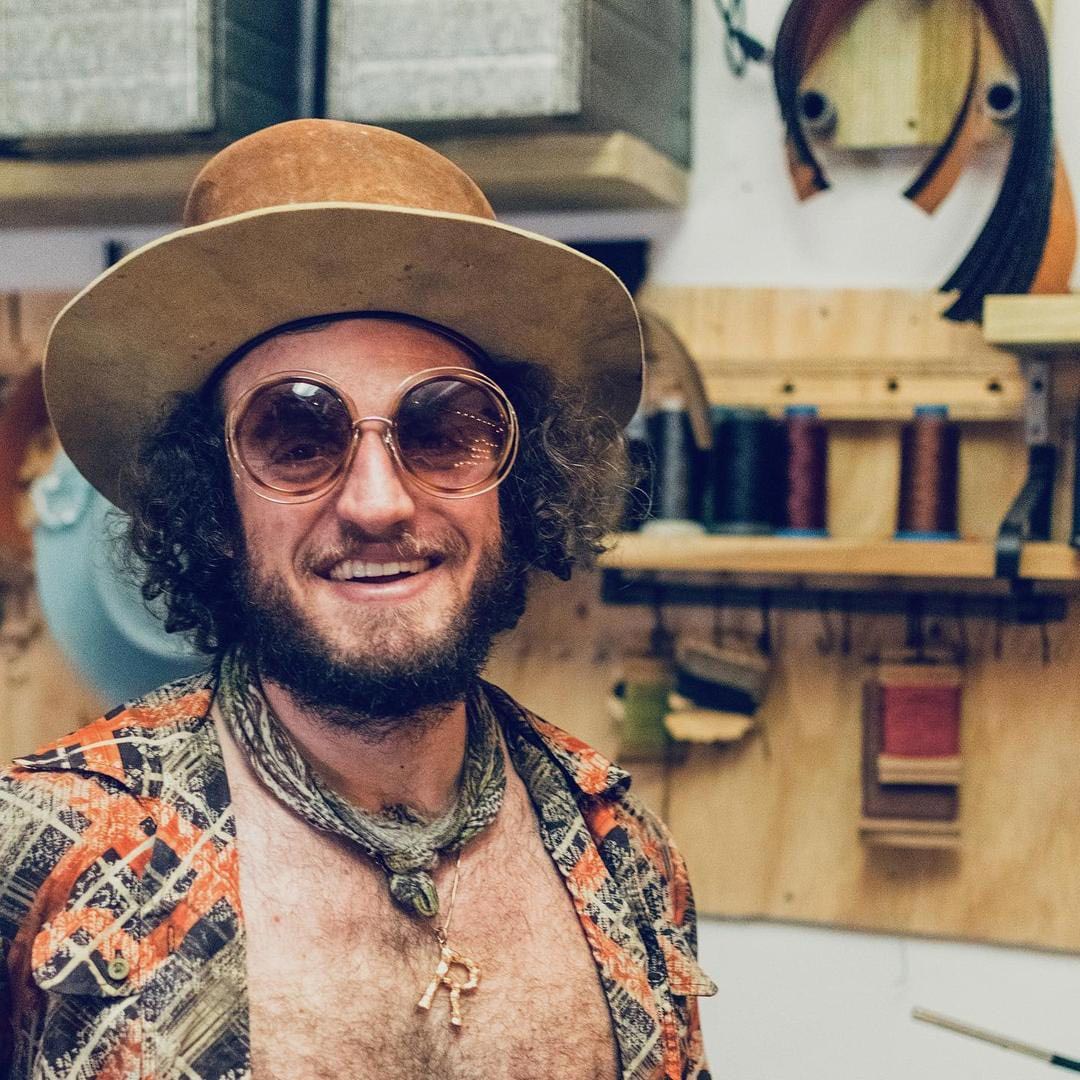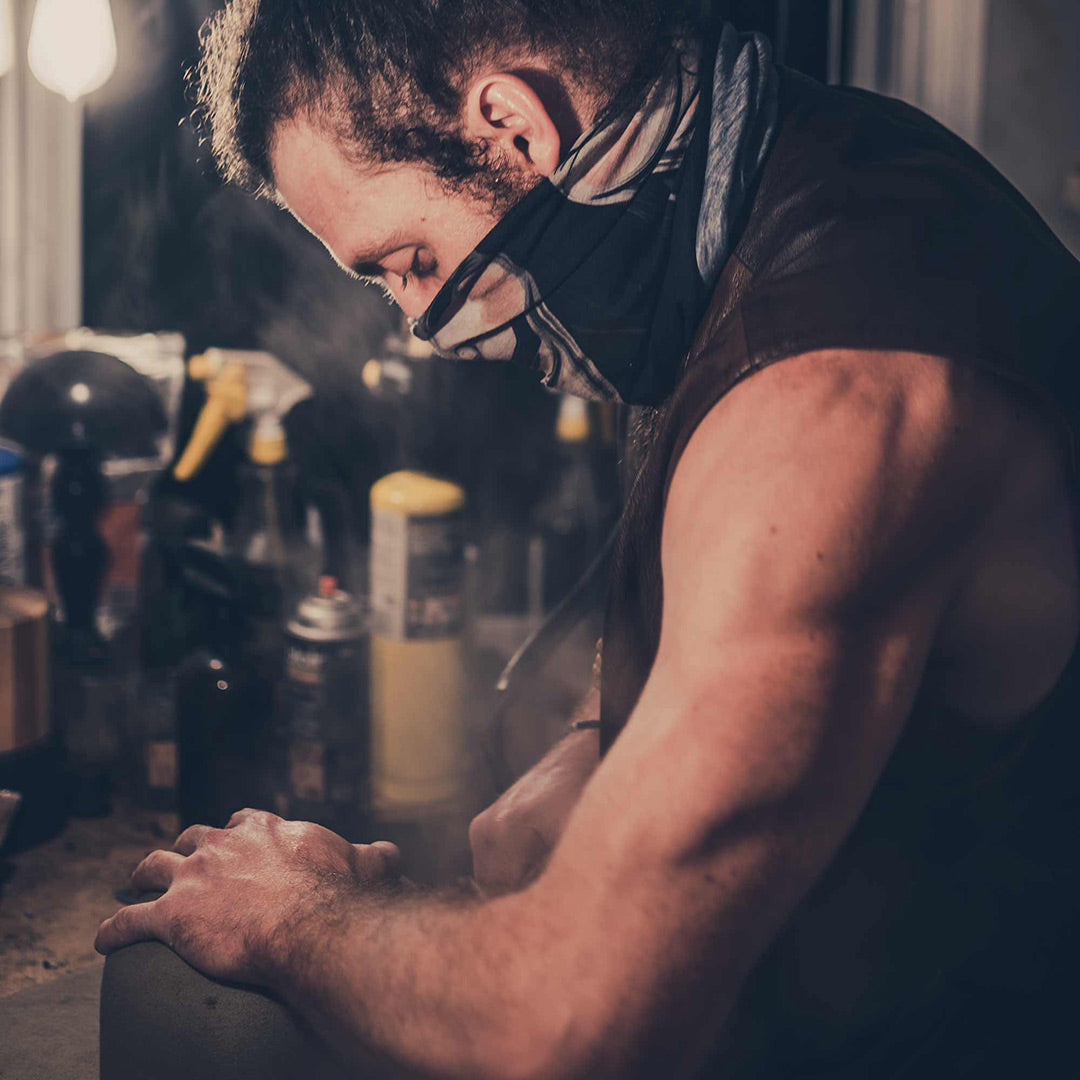 A California native based in Manhattan, Ramelow was raised by his mother, whose influence drove his unapologetic ease with feminine style and female nuance.
Intrinsically developing both left and right brain qualities, he was encouraged to develop his kinetic capability through ceramics and crochet; and mathematical skills by tinkering in mechanics.
A problem solver at heart, with a curious mind and a tenacious spirit, Ryan left his unfulfilled career in real estate finance, pursuing his passion for a side business in hatmaking, with the encouragement of friends and peers.
Witnessing him transform the confidence of those he was designing for, Ryan had developed a unique style that inspired bold expression in those who wore his hats, enabling their true personality and sense of self expression. He sought a means in which he could fulfil this practice full time, by seeking to educate himself further on a skillset no longer taught.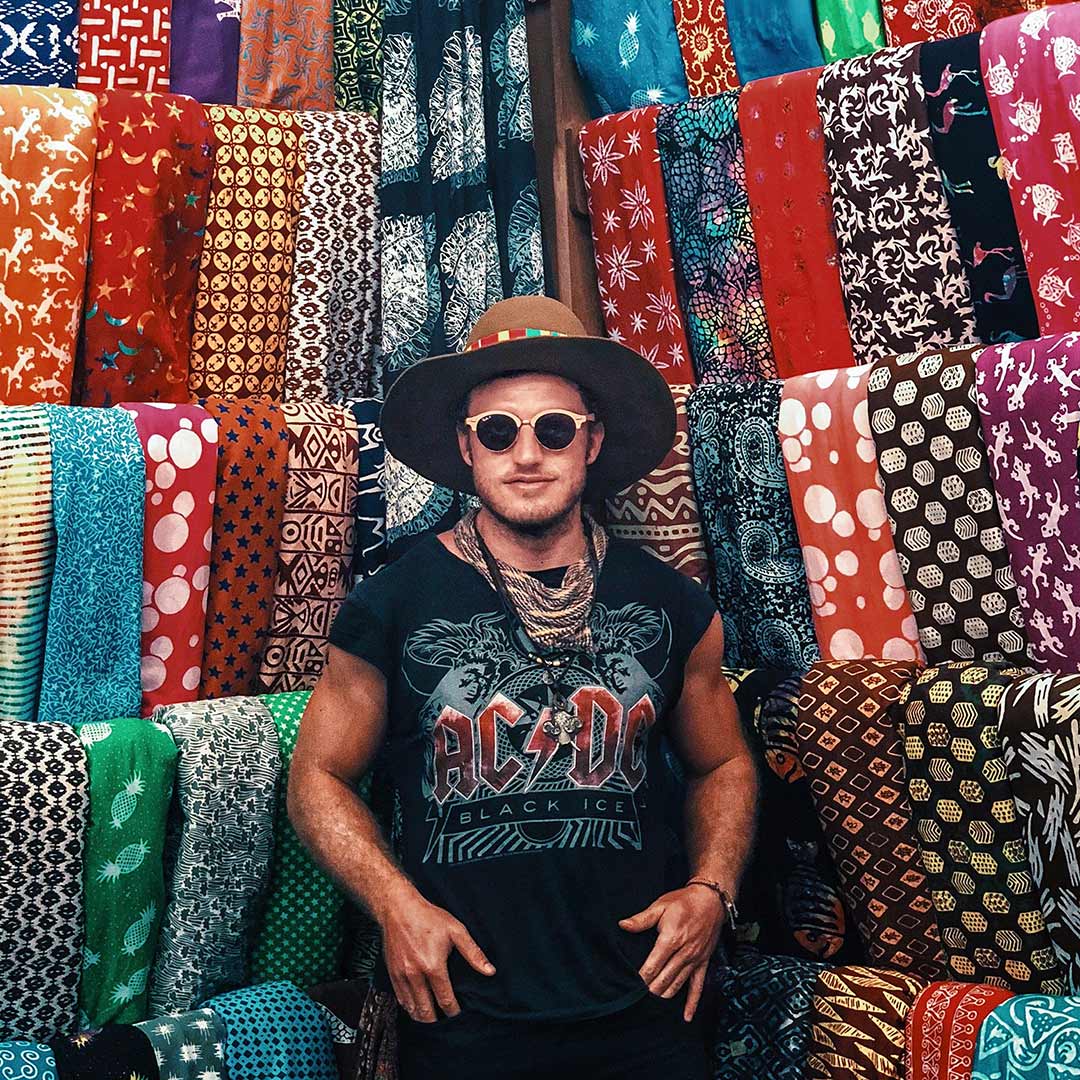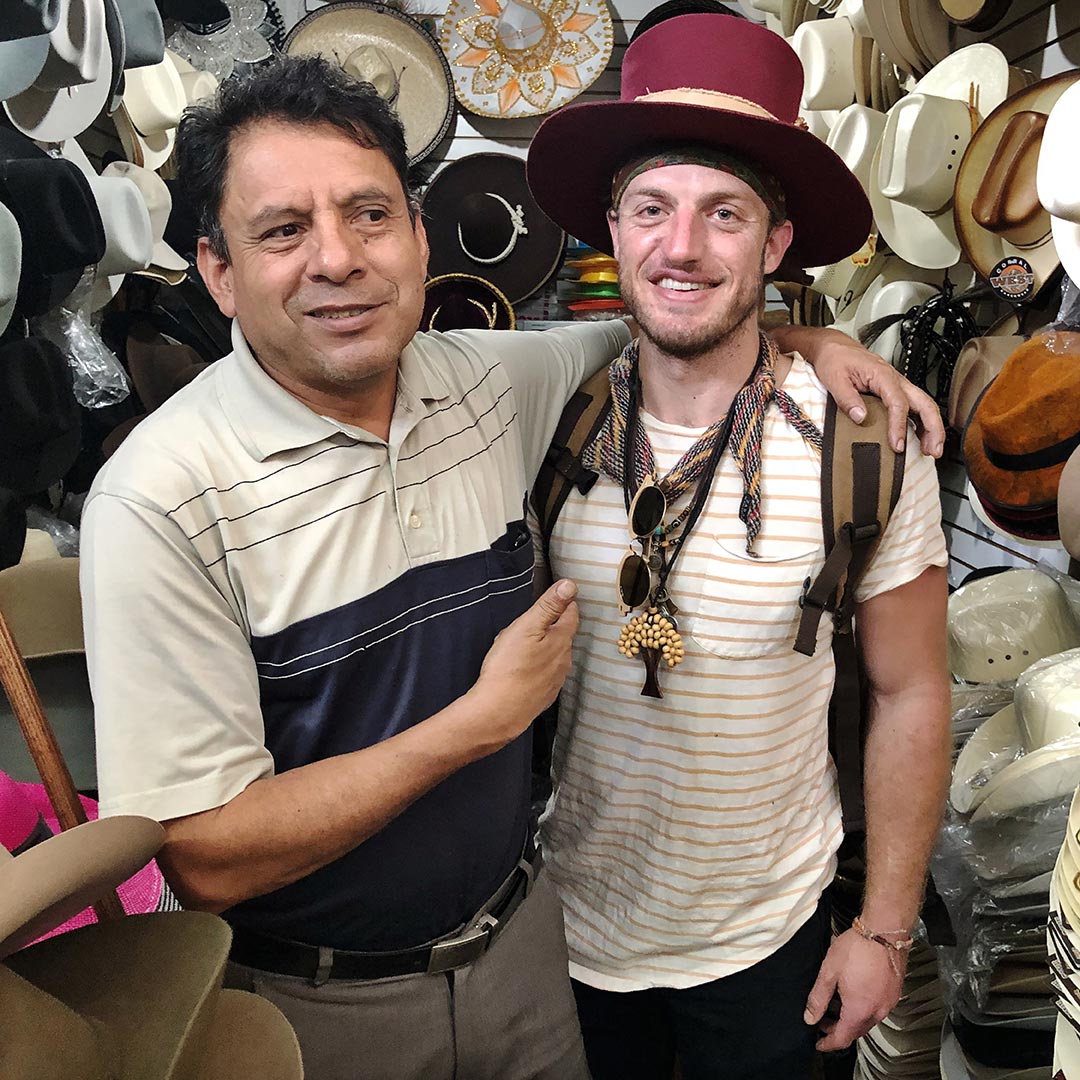 Nurturing both his artistic curiosity and passion for structure and engineering, Ryan strived to master the old world trade of a lost art, endeavoring upon a three-month journey through Mexico, with his skateboard and sewing machine.
He learned the traditional craft of hatmaking and furthered his self-taught knowledge from makers and artisans. Discovering and going on to live in the home of his original mentor, he was educated in age-old, authentic technical techniques and was exposed to each aspect of the process; from design to form.
Upon Ramelow's return to the U.S, he started his new career path and demand soon grew, quickly evolving his base from a garage in the Hamptons, to a commercial office space in Noho, Manhattan.
Transforming a small empty room into a fully functioning workshop, he produced hats on-site, allowing for personalized consultations and customized fittings. A new niche in the market was born, and so too was his eponymous label.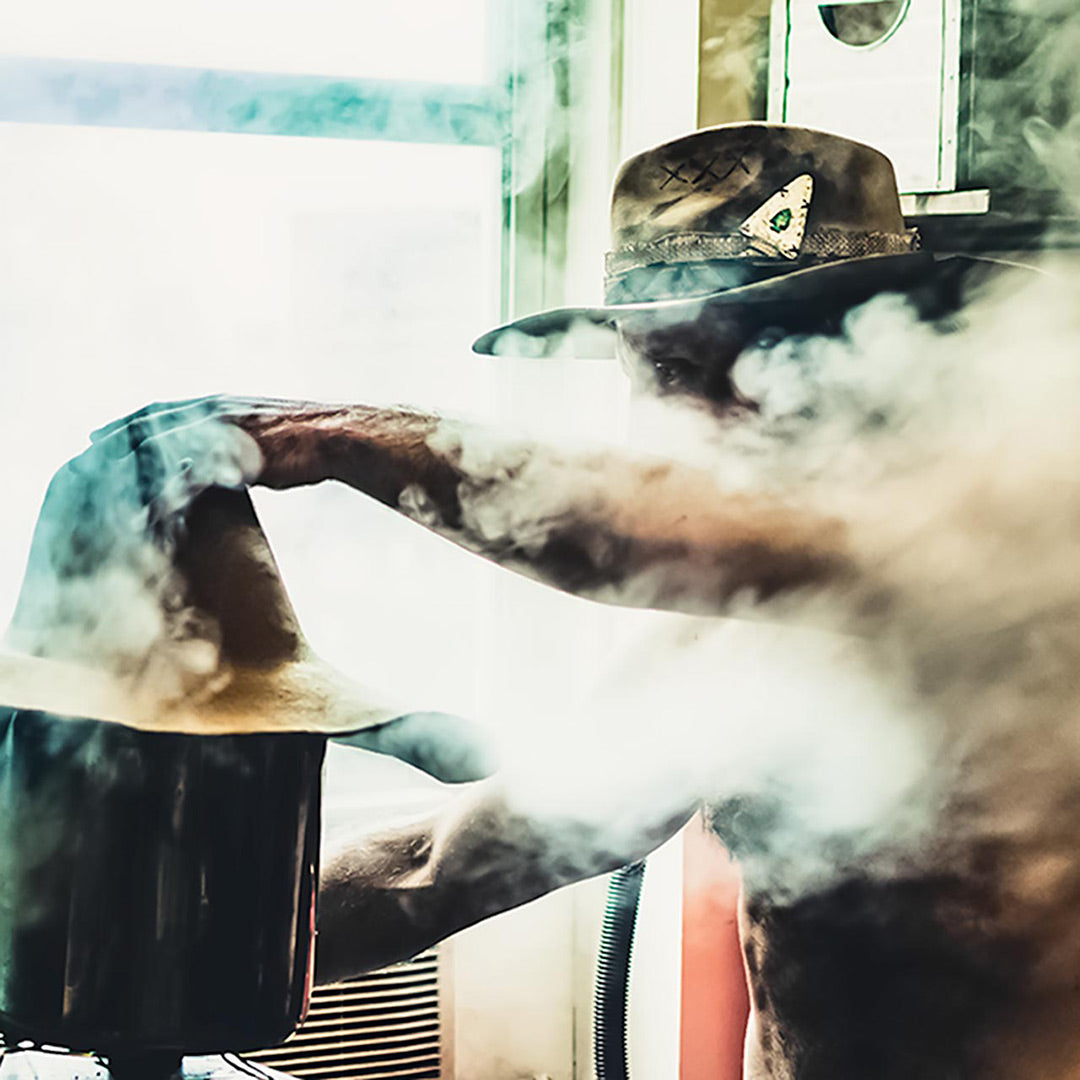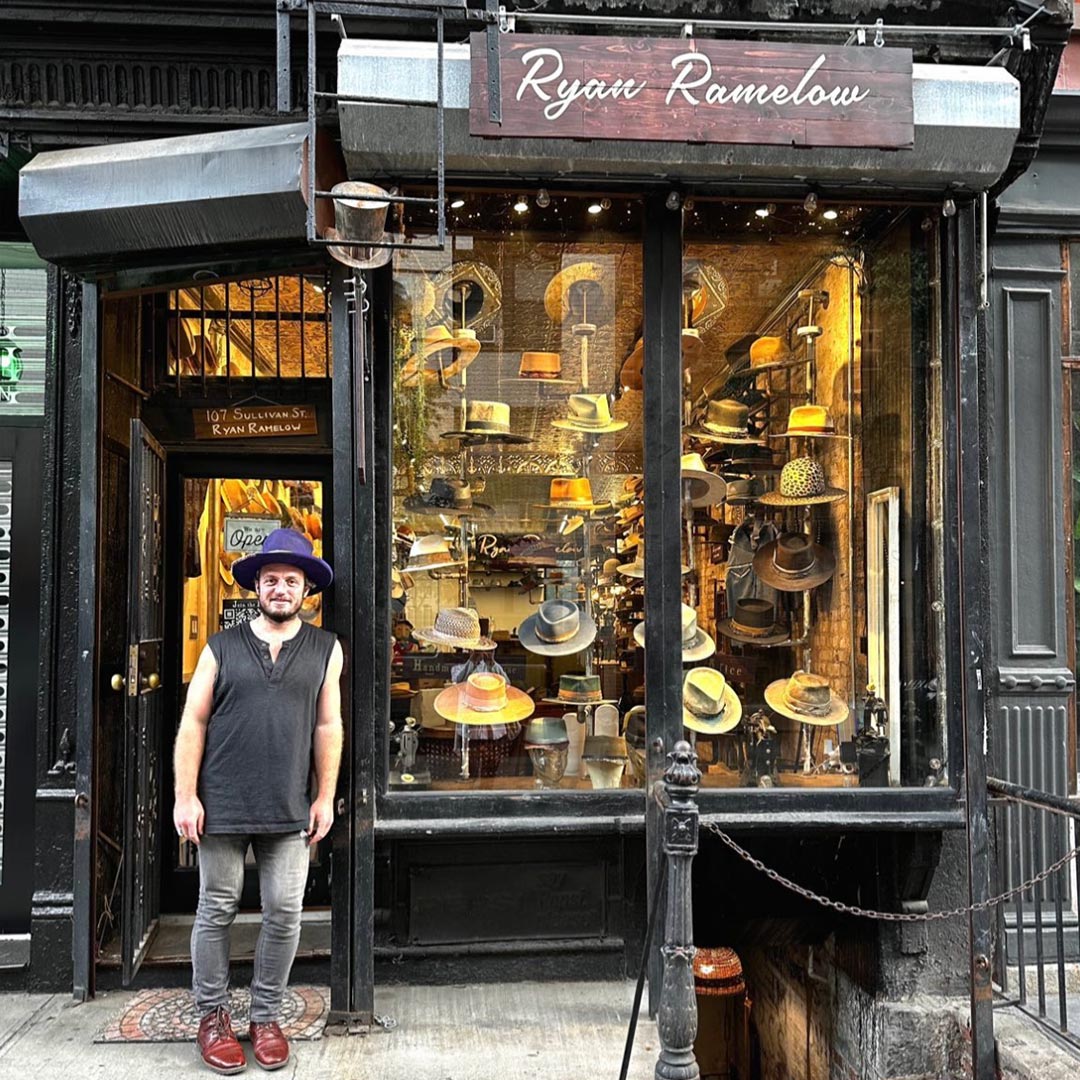 After hundreds of hats created and three and a half years of continually honing his craft, Ryan moved into his first retail ground floor location on Sullivan Street in SoHo, Manhattan in May 2022.
Formerly the site of a vacant dry cleaner, Ryan renovated the space with his unique vision for what is now his fully functioning hat atelier. Retailing under his own name, Ryan Ramelow sells unique ready-to-wear styles, as well as made-to-order and custom hats upon request.
Behind every luxury brand belies the inimitable quality of its process. Continuously striving to find solutions to perfect his craft Ryan has reimagined centuries old skill using the remarkable antique machinery housed in his atelier – repurposed and rebuilt by Ryan himself.
Sourced from estate sales, and untouched for over one hundred years, are treasures and prized possessions specifically built to sew and create with method no longer capable with contemporary machinery.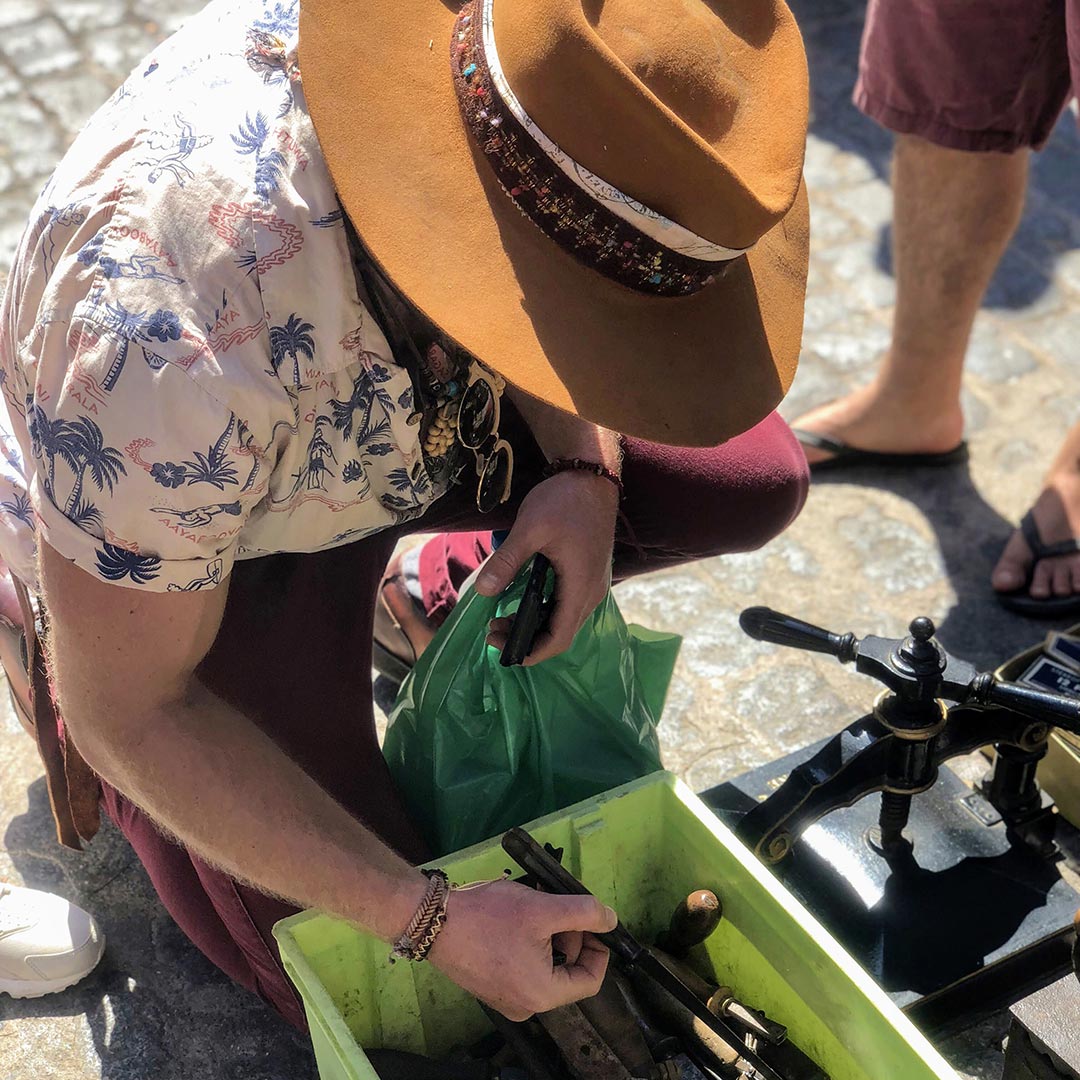 Restored rarity in a Singer 114-21 and a Singer 107-1 enables Ryan to specifically sew sweatbands into hats with a slanted shank, and stitch hat bands with tie offs to hand sew finishes, ordinarily glued in most factory-produced hats today.
An addition to his collection includes a conformateur – invented in the 1800s with springs and levers set in wood and brass to determine head size and shape. Discovering its public patent, it became the source of inspiration for the development of Ryan's own adapted 3D interpretation, enabling for true customization based on head shape and size. Each touch point bearing a signature finish, and custom creation.
Through this process, each Ryan Ramelow piece bears a unique fingerprint, designed and created by hand and formed from a single piece of felt.
Sourced from the world's two most renowned manufacturers of industry standard premium felts, each piece bears the brand's signature structure and expressive design. Sold in varying weights of beaver felt, dress weight or western weight, function meets fashion with three types of finishes – clean, rustic, or funky.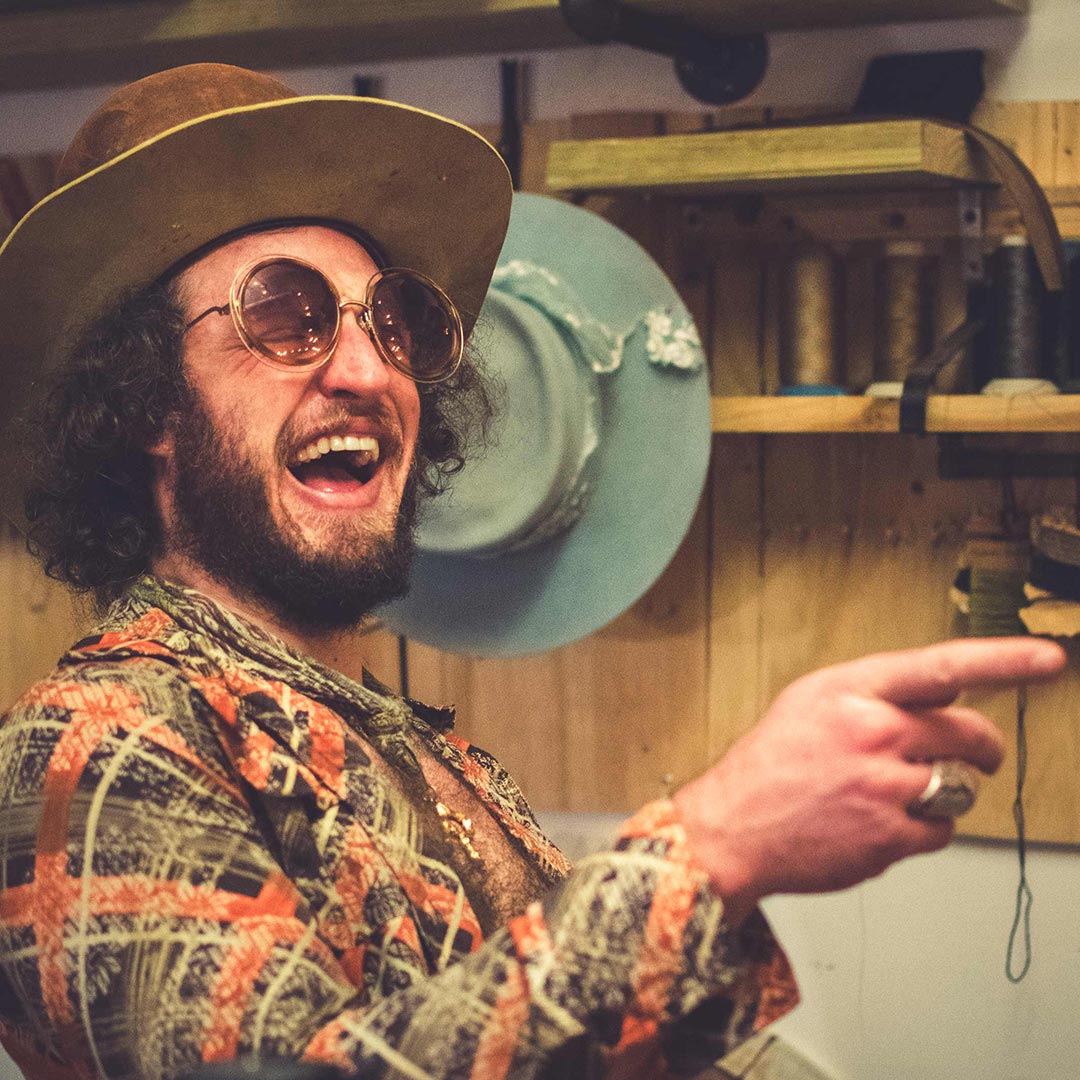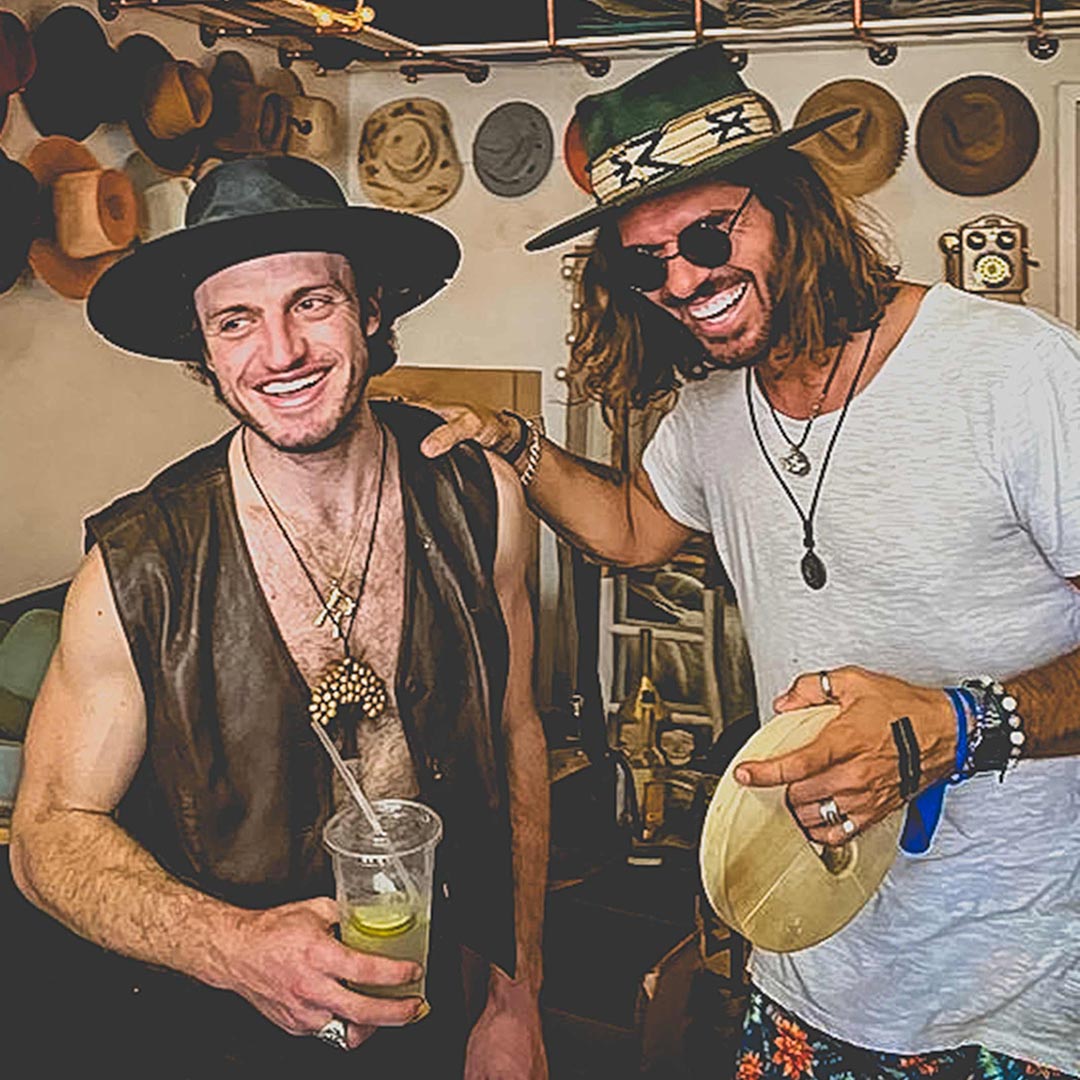 Designed with longevity in mind, a Ryan Ramelow hat becomes an heirloom – designed and built to last a lifetime, with endurance and the maintained beauty of its original form. The creation of functional beauty, inspiring the confidence for each wearer to be their true self.
Welcome home.